School Management Information System
School Management System software that is specifically designed to reduce on paper administration and avoid mistakes while managing schools, educational institutions. It includes number of modules that actively help the staff in maintaining student records, academic history and other essential information.
Our feature reached School Management System software provides you easy management of whole activities such as Master Management, Student Management, Class Room Management, Sport Master, Reports, Employee Management, Attendance Master and User Management.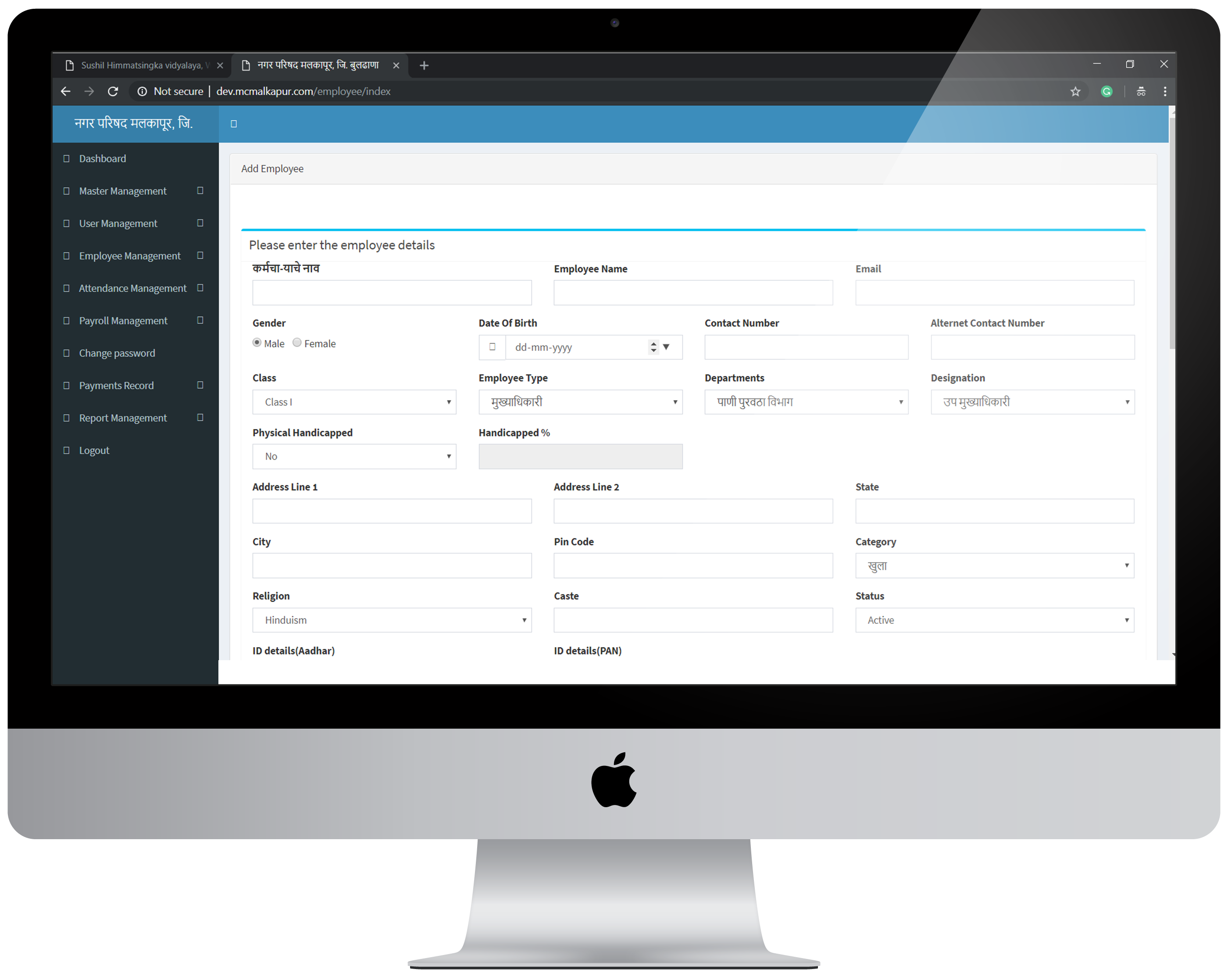 Nagar Parishad Management Software
Nagar Parishad Management Software is one of the best globally used enterprise application. This software keeps all type of management related information. Our management software is more compactible in laptops, computer through all configurations. It is very easy to handle, secure and having higher performance. The important thing is that, software is a long shelf life and up to date with latest technologies.