WHAT IS WEBGURUKUL EDUCATION?
Webgurukul Regular is a training classroom program which provides recreational and innovative techniques for web designing and development courses to compose the student from basic to the scholar. At Webgurukul regular, we specially concentrate on the different channels in a necessity of the student to achieve his ultimate goal of getting dream job which is the uttermost need of a youngster. In this program is the one of the very new initiatives to empower the education of Wardha students at very affordable prices which the Wardha student deserves. Here we offer students expertise training on a different concept of software development industry.
Those courses definitely Improve all over the personality of the students to company professionals.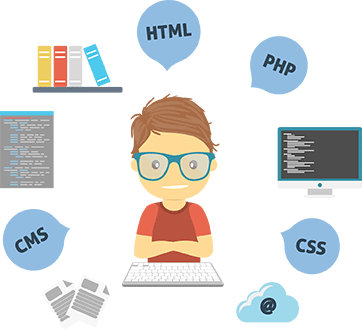 WHY WEBGURUKUL EDUCATION?
Webgurukul education is the complete bunch of course which is one step closer to the door of the corporate industry. Webgurukul education provides a complete package of course for web development industry, will make student or trainers technically sound. Webgurukul education is now recommended by different IT industries from Nagpur and outside Nagpur. We are providing a different technical platform to the student to develop them self, by this, they become ready to work for IT industry.
EXPERT PANEL OF TRAINERS
With 5+ years of experience in corporate training and having knowledge in multiple domains.
DEEP KNOWLEDGE OF COURSES.
Our Team always Updated with the recent trends and upcoming knowledge in technology.
DAILY QUERY SOLVING SESSION.
Their is daily query solving sessions to solve students queries regarding to training.
DAILY PRACTISE SESSION.
Their is practice session to improve practical knowledge and practice of students.