Mobile Application Development Company in Nagpur India
It is crystal clear that the requirement in the market of Mobile App has increased rapidly in all businesses. To cope with that, Webakruti becomes your accelerator to design an excellent Mobile Application Development. Webakruti is a top-notch Mobile App Development company offering application development services for Android, iPhone, IPad and web apps.
People spent their more times on mobile devices like Tab, Ipad and much more. People continuously downloading mobile apps for a different purpose. Day by Day peoples looks how my work go easy and for these Mobile app is the best way. So webakruti can design all types of Mobile Apps as per your requirement we accept all challenges. Mobile devices are the best devices not just for customer it helps to employees, business, students in short Mobile Application is Suitable for all
Our team of mobile app developers is creative and knowledgeable to accomplish your individual demands as well as your business needs. With advanced tools and technology, our mobile apps developers are able to create highly customized mobile applications for consumer needs and enterprises. Our experience and past work is the showcase of our brilliance in mobile applications development
WHY MOBILE APP DEVELOPMENT IN WEBAKRUTI?
Its a very positive part of Webakruti that, no one has given any pathetic feedback about the Mobile App Development. We have best Mobile App Developers in this field and they worked in support to us. Webakruti worked always in a right manner. We are the Best Mobile App Development Company in Nagpur India. We delivered 50+ Mobile Apps in Nagpur and all over India and our clients are very happy with our works and their Business graph is continuously growing.
Webakruti App developers are best in Nagpur we have done all complicated work and we take all Mobile App projects. We have the Best professional App designers in Nagpur. We are able to complete your project successfully within a given time. We as a Leading Mobile App Development Company in Nagpur, we use all updated and latest Technologies.
WE DEALS IN
Android Mobile Application
We delivered social media, restaurants, health care, sports, education sector, etc. Being an accomplished Android Application Development Company, our team of Android Development gives 100% assurance to our customers for a brilliant Android application development benefit that boosts the proficiency of their organizations. We are utilizing latest technology to make a customer's business image that maintained with the present innovation for the world.
iPhone Mobile Application
Webakruti is an iPhone/IOS Application Development Company situated in Nagpur. With the advent of iOS technological advancements we are in the App-Development market since 5+ years and have finished various tasks identified with application development in a brief time. Our team of highly qualified engineers ensures to makes you guarantee that the individualized applications give you an exceptional identity to the client and help them get the best positions in the Apple App store.
GET MORE INSIGHT TO MOBILE APP DEVELOPMENT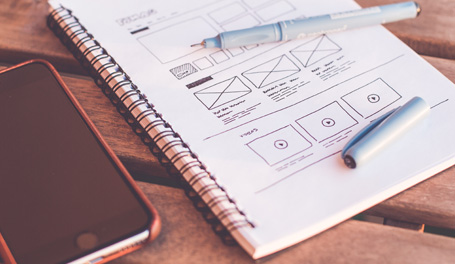 UI / UX Design App
UI/UX designs can be the difference between user delight, and user unexpected vision. That's why we have a team of dynamic mobile designers that are seriously picky about pixels. Behind every brilliant mobile app, there's a story about excellent design. How does it look or feel? How do really humans interact with it?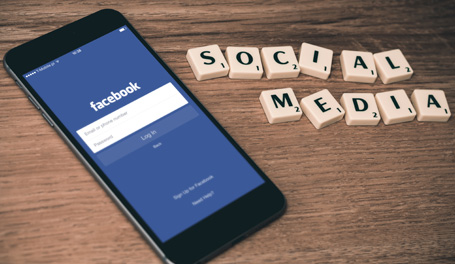 Email and Social Login System
So many apps in these days use social login buttons for "Log In with Twitter" or "Log In with Facebook." These login methods are popular because with millions of users on these massive networks. Many of who log in each day adding social login buttons to your form should dramatically decrease the number of login failures.
API Development and Integration
There are two divergent trends happening in mobile development right now. The most common one is the mobile-first approach strategy. You construct a landing page website and then build a product in iOS, if targeting the U.S. market, or Android, if targeting the European market. sThen, you push a single version and develop for other markets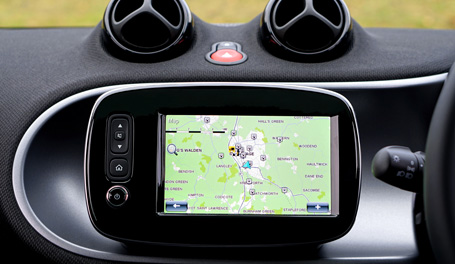 GPS and Location Application
One of the unique features of mobile applications is location awareness. Mobile users take their devices with them everywhere, and adding location awareness to your app offers users a more contextual experience. The location APIs available in Google Play services facilitate adding location awareness to your app with automated location tracking.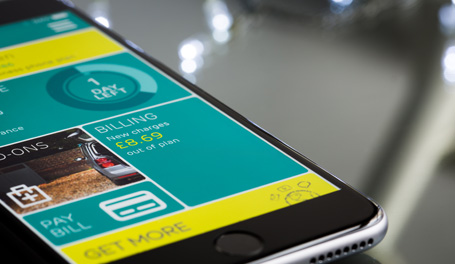 Purchase and Payments Application
Your application accesses the In-app Billing service using an API that is exposed by the Google Play app that is installed on the device. The Google Play app then conveys billing requests and responses between your application and the Google Play server. In practice, your application never directly communicates with the Google Play server.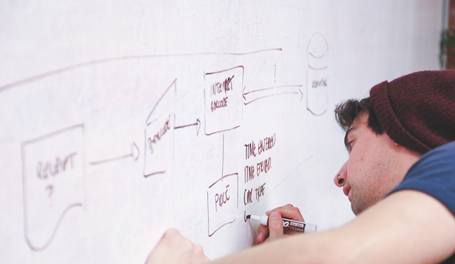 Custom App Development
Designs and builds engaging consumer-facing applications that enable consumer engagement, customer service, customer onboarding and achievement of goals by Consumer Applications unleashing the full power of mobility for your brand. With expertise that ranges from deploying gamification strategy to building niche communities on mobile that improve your brand engagement.
Trusted
Platform Independant
Faster Development
Efficient
Secure
Cross Browser
ARE YOU LOOKING FOR MOBILE APP DEVELOPMENT COMPANY IN NAGPUR?
GET THE BEST SOLUTION FOR YOUR BUSINESS