OUR IDEAS FOR BUSINESS GROWTH
If you've got a good idea, we have the right development team that can translate your vision into reality. Whatever your project, we are here to help with custom, scalable solutions.
Interactive Designs
Our designs are interactive, making a user to communicate well with a rich experience.
Promotion
Building your identity, making an overall impact with brand building help to get more out of your business.
On Time Delivery
Our requirement analysis, timely development phases, quality testing gives you a perfect solution On Time!
HOW WE BOOST YOUR BUSINESS
EXPLORE OUR IDEAs
Our ideas services are designed to break the concept's boundaries, building an ultimate product.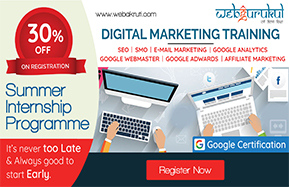 DIGITAL MARKETING
Give your business a new height with our digital marketing services. Our results driven solutions drive more inquiries to business returning most on ROI.
BRAND CREATION
We help organizations to get a powerful business identity on a various media platform. Our comprehensive range branding services build a unique identity among the competitor.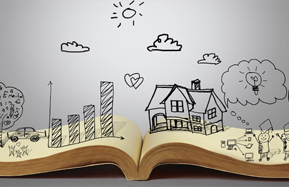 CONTENT WRITING
High quality and relevant content play an outstanding role in converting the potential audience. Our excellence lies is creating customized content with extensive research.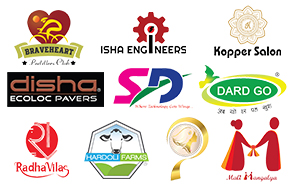 LOGO DESIGNING
Our uncommon and creative logos are always being powerful and are able to communicate the brand story in short time. Attract the attention of the consumer and visually show your brand value.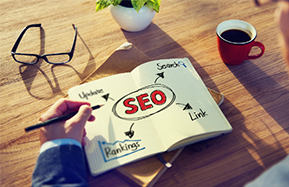 SEARCH ENGINE OPTIMIZATION
Search Engine Optimization (SEO) is mostly used a technique in digital marketing for promoting our website.
WHAT CLIENTS SAY ABOUT OUR WORK
I can simply say that I am a happy client of Webakruti. Their team is a perfect mix of left and right brains. When we met with them to discuss the project, we were immediately impressed with how easy they are to communicate with—just real, down to earth, believable people that don't talk over your head with tech jargon. They listened and spent ample time understanding our demand. Working for an Urban Local Body was a real Challenge which I think Webakruti team has met successfully.

Er. Ashish Barewar
President, Nagar Panchayat Goregaon
Webakruti is a really committed company … They complete their commitment, provide good service as best as possible in a very short time . We pray for u in this coming new year you get success in every steps of your field. and make Webakruti a world best service provider company.

Mr. Moiz Saify
CEO - Dardgo
Webakruti team is full of dedicated and talented individuals. Their approach towards their client's work is fantastic. Before putting a single line or word on a piece of paper, they want to know about the client and the product. Once they understand this, it's become easier for the client and the Webakruti team to come to a final design lot sooner. This quality sets the Webakruti team apart from other vendors. A truly professional team dedicated towards the success of their clients. Webakruti team understands that their success lies in their clients' success.

Mr. Praveen Patle
Founder Hardoli Farms Pvt. Ltd.
Webakruti helped us in designing a Professional and Beautiful logo with home page design ideas. We worked with Dipak and Ram, they were highly responsive throughout the process of providing help in designing for us, from the moment we made contact until the final delivery. We were able to get the desired logo and design. Needless to say, we are extremely satisfied with the results. Thanks team. We would highly recommend Webakruti to anyone looking for design services.!

Arvind Jayakumar
Madmorning Team
Webakruti has always been very active and involved in the project. And their energy and inputs make the output more effective. Keep up with your enthusiasm and make the most of it. Best luck Webakruti team for the upcoming year.

Mr. Aviraj Rathi
Owner SKR Group
Communication and presentation are very good of Webakruti. Teamwork is the key for them. I wish all the success in comming New Year.

Mr. Nitin prajapati
www.AladinGifts.com
Webakruti team is Committed, Enthusiastic and is always ready with innovative and creative solutions.
Wish them all the success for the coming new year.

Mr. Raviraj
www.printmeindia.in
Your work speaks volumes of the kind of Webakruti team is Efficient, Creative, Social, Dedicated, Result oriented and in best of services exceeding all expectations. A lot of people failed at what team Webakruti accomplished, simply because they were busy finding problems while you were busy finding solutions. Well done.!

Mr. Satish Singh
Director (Nnoweta Performance Chemicals Pvt. Ltd.)