OVERVIEW
It is crystal clear that the requirement in market of mobile apps has increase rapidly in all businesses. To cope with that, Webakruti become your accelerator to design and develop excellent mobile applications. Webakruti is a top-notch mobile app development company offering mobile application development services for Android, iPhone, IPad and web apps.
Our team of mobile app developers is creative and knowledgeable to accomplish your individual demands as well as your business needs. With advanced tools and technology our mobile apps developers are able to create highly customized mobile applications for consumer needs and enterprises. Our experience and past work is the showcase of our brilliance in mobile applications development.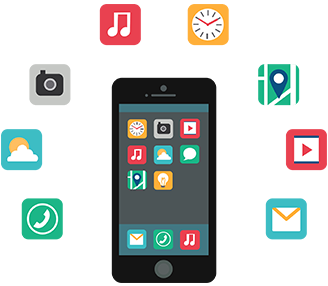 GET MORE INSIGHT INTO MOBILE APP DEVELOPMENT
UX/UI Design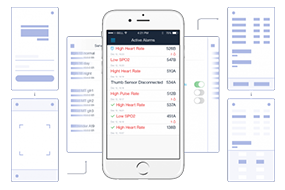 UI/UX design can be the difference between user delight, and user unexpected vision.

That's why we have a team of dynamic mobile designers that are seriously picky about pixels. Behind every brilliant mobile app, there's a story about excellent design.

How does it look or feel? How do really humans interact with it? What attracts them more?
Email and Social login system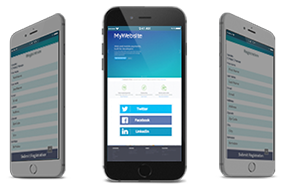 So many apps these days use social login buttons to "Log In With Twitter" or "Log In with Facebook." These login methods are popular because with millions of users on these massive networks.

Many of whom log in each day (58% of Facebook's users and 50% of Twitter's users log in each day), adding social login buttons to your form should dramatically decrease the number of login failures.

It is a long established fact that a reader will be distracted by the readable content of a page when looking at its layout.
API Development and Integration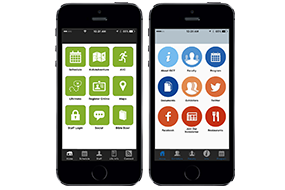 There are two divergent trends happening in mobile development right now. The most common one is the mobile-first approach strategy.

You construct a landing page website and then build a product in iOS, if targeting the U.S. market, or Android, if targeting the European market.

Then, you push a single version and develop for other markets down the line.The other trend is the API-first approach, in which the underlying construct — the application programming interface (API) — is built first.
GPS and Location Data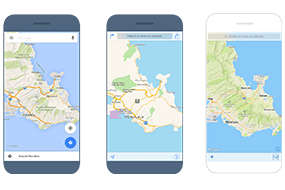 One of the unique features of mobile applications is location awareness. Mobile users take their devices with them everywhere, and adding location awareness to your app offers users a more contextual experience.

The location APIs available in Google Play services facilitate adding location awareness to your app with automated location tracking, geofencing, and activity recognition.

It is a long established fact that a reader will be distracted by the readable content of a page when looking at its layout.
In App Purchase and Payments
Your application accesses the In-app Billing service using an API that is exposed by the Google Play app that is installed on the device.

The Google Play app then conveys billing requests and responses between your application and the Google Play server.

In practice, your application never directly communicates with the Google Play server. Instead, your application sends billing requests to the Google Play app over interprocess communication (IPC) and receives responses from the Google Play app.